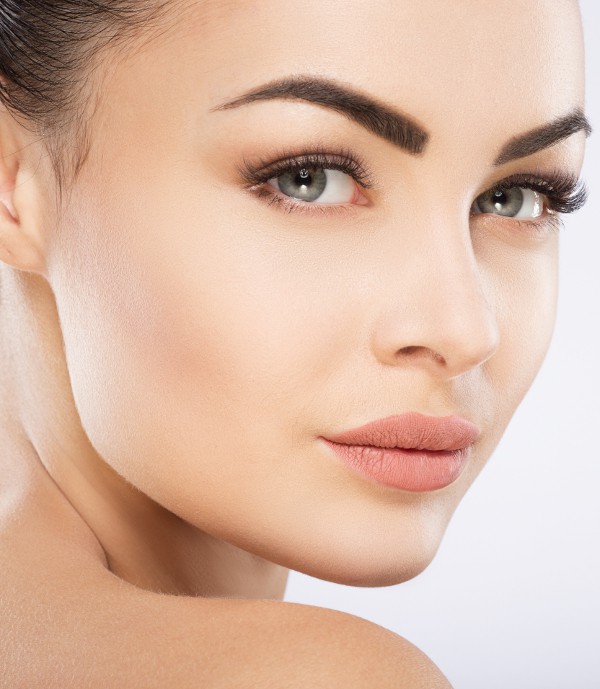 Restore your Skin with a Pampering Facial
At  Complete  Laser Care we  offer an extensive range of facials and massage, to suit our clients skin concerns. We customise all our facials to suit each individual client to give the best possible result.
You will have a one on one consultation & skin analysis, where our aesthetic therapist will go through any medical history, diet and current skin care. She will then advise you on a programme to suit your skin to have you on the right path to the best skincare regime. Your complexion will be left brighter, smoother and younger looking. We have a range of Facials and Massage to suit your needs.
Book your Facial Treatment in Limerick Online
The créme de la créme of facials. Using products bespoke to your skins needs. Starting with a deep cleanse, a micro-exfoliation followed by an enzymatic peel & LED light treatment to rejuvenate the skin. Finish with a hyaluronic sheet mask to hydrate & refresh the skin. Enjoy an upper body massage or arm massage for complete relaxation.
Customised Facial with LED
Enjoy a customised facial using our skincare brands followed by an LED treatment to renew & rejuvenate the skin.
Luxury Booster Facial inc Back Massage
This Luxury Booster Facial incorporates 1 hour of pure relaxation starting with a 15 minute back & shoulder massage and including a deep cleanse, steam & hand/neck massage. You will be floating out of the room, you will feel so relaxed! Why not add our LED to your treatment & enjoy total calming & wellbeing to unwind from the stresses of the day.
This 1-hour facial is tailored specifically to your skin type & concerns using different brands that will work best for your skin type. Enjoy an hour of bliss with a deep cleanse, exfoliation and a massage to boost hydration & stimulate cell renewal.
Combining a Skin Peel to resurface, rebalance & smooth skin with a cocktail of fruit enzymes with Laser rejuvenation to diminish redness & pigmentation & boost collagen. Finish with a soothing algae mask to smooth, firm & reduce puffiness.
This 3-step facial will have you red carpet ready in no time! Incorporating Microdermabrasion, a skin peel, skin rejuvenation and LED Phototherapy, this treatment is recommended over a 2 week period. The perfect treatment for an event or bride-to-be.
Our answer to correction & prevention. This anti-ageing will ideally suit lines & wrinkles & protect the skin against environmental damage.
Minimise the appearance of age spots, hyperpigmentation & photo damage with our brightening treatment that also helps to smooth rough skin texture.
Cosmedix Neck & Décolleté Treatment
An exfoliating, brightening & firming treatment for neck & décolleté to help renew & refresh these often overlooked areas that can show early signs of ageing. An enhancement for a regular skin treatment.
Cosmedix The Calming Facial
Soothe away redness & reduce the look of irritated skin that also keeps the signs of ageing away.
Cosmedix The Clarity Facial
Fights Acne breakouts & excess oil for clearer, healthier looking skin.
Image Antioxidant, Anti-Ageing facial
The ideal luxury facial to visually reduce the appearance of redness. Ideal for dry/dehydrated rosacea-prone skin. It delivers vital hydration to sensitive skin. This rejuvenating treatment visibly brightens & tightens the skin with Vitamin C, soothing botanicals, power peptides & hyaluronic acid. It delivers vital hydration, visibly plumping the appearance of fine lines & wrinkles.
Image Be Clear Purifying facial
This comprehensive treatment combats all grades of acne combining powerful anti-bacterial peptides & salicylic acid with soothing anti-inflammatory botanicals. Perfect for treating oily & acne prone skin.
This Comprehensive treatment combines the latest innovations in skin lightening technology to correct all forms of hyper-pigmentation without irritating the skin. Highly effective facial to lighten, brighten & illuminate the skin. This range has amazing benefits in treating uneven skin tone.
Using oxygen, plant-derived stem cell technology, peptides & specially concentrated enzymatic botanicals, the o2 lift delivers a premium spa experience with immediate results. This anti-ageing, luxurious spa treatment produces gorgeous luminous skin that feels as healthy as it is radiant.
This balancing botanical facial is ideal for unbalanced skin, using an organic blend that soothes, nourishes & fights free radicals. Providing the most optimal PH balance. Your skin will have everything it needs to look restored & radiant.
Our correction, prevention & nutrition system targets fine lines, wrinkles, loss of elasticity & dull skin.